About Me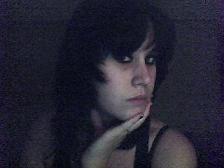 Hi there! I did some of this stuff when I was in my creative mutlimedia course in MRHS. I'm really happy that I still know the basics of this so it's not to hard to get the hang of again.
This isn't going to be the only thing that Im working on, I will be adding stuff to this when I get more practise with it.
Got feedback? Drop me a line at heartagram_cry@hotmail.com
About This Site
I rewrote what i wanted the "About Me" to say, and all the links to my other websites that Im involved with. For me its not that hard to find where I should write something, or fix something ether in this html coding. But with adding the picture it was kinda tricky to get it at first, but once I figured out what I did wrong it wasn't hard to fix at all.